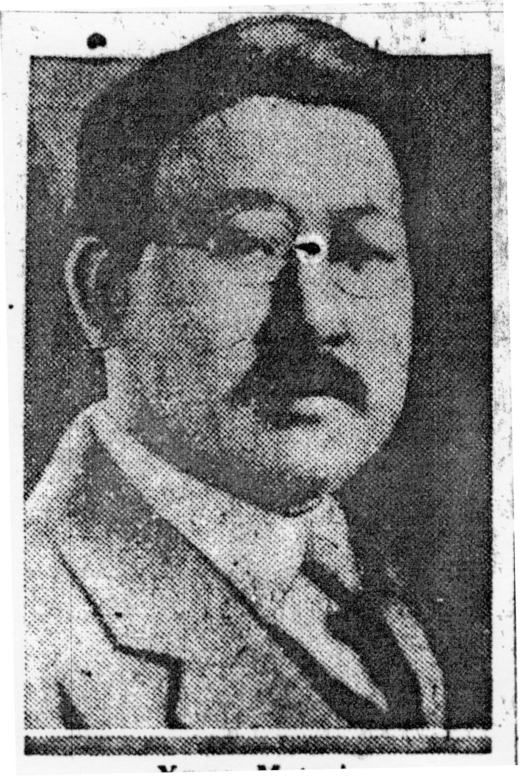 Dates
1877(Birth)
1962(Death)
Biography
Yasuo Matsui (1883-1962) was born and raised in Japan. He immigrated to the United States in 1902 and attended M.I.T. and the University of California, Berkeley. He worked as a draftsman in the offices of several prominent New York architectural firms, including those of George B. Post, Ernest Flagg, Palmer & Hornbostel, Warren & Wetmore, and Starrett & Van Vleck. Matsui was a registered architect in New York and New Jersey. He acted as an associate or consulting architect on a number of buildings in New York City, including: the Empire State Building, 10 East 40th Street (1928-29, Ludlow & Peabody); the Bank of Manhattan skyscraper (1929-30, Craig Severance, 40 Wall Street), constructed by Starrett Brothers & Eken; the Starrett-Lehigh building, and the Japanese Pavilion at the 1939 New York World's Fair. Matsui was associated with the firm of Wengenroch & Matsui, served as president of F.H. Dewey & Company, and designed both the General Hospital and Free Academy in Corning, New York.

On December 8, 1941, the day after the bombing of Pearl Harbor, Matsui, along with many others, was arrested and held at an internment camp on Ellis Island for two months. Even after he was released he was required to report to the federal government monthly and was restricted in where he could travel until October 1945, a month after World War II ended.

Source:
Starrett-Lehigh designation report by Jay Shockley for the NYC Landmarks Commission, 1986.

Additional Information:
"A Towering Career; a Collision With War," New York Times, September 6, 2012.