Sally Harkness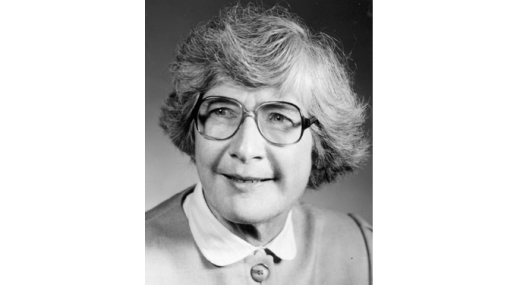 Dates
8 July 1914(Birth)
22 May 2013(Death)
Biography
Sarah "Sally" Pillsbury Harkness was one of seven young founders of The Architects Collaborative (TAC), along with the founder of the Bauhaus, Walter Gropius, and one of only two women. Her former colleagues at TAC identified her as a theorist and thinker, advancing the firm's ideas on collaboration as the critical process to advancing architectural projects.

Born in Swampscott, Masachusetts, she attended the Cambridge School of Architecture and Landscape Architecture in 1940, which was affiliated with Smith College. She also received a Master's certificate in Architecture. In 1941 she married John Cheesman "Chip" Harkness, also a TAC co-founder, and they had seven children. TAC was formed in 1945. Faced with having to both work and care for their children, Harkness and Jean Fletcher, the other female member of TAC, "worked staggered half-days at the office so that they could split the wages of a maid, who watched the children while they worked and did some household chores." Harkness envisioned a world where there would be "shops, schools, and sitters available for all." In the winter of 1946-47, TAC purchased land on which they would build Six Moon Hill, a progressive suburban development and social experiment in the spirit of Sally's ideals. The goal was "to create a genuine neighborhood of well-designed houses in a cooperative spirit." Each TAC member designed their own home. The Harkness' was house number 34.

Harkness' most noteworthy designs include the New Main Library and the Olin Arts Center at Bates College in Lewiston, Maine; the Anita Tuvin Schlechter Auditorium at Dickinson College in Carlisle, Pennsylvania; the Art School Addition at the Worcester Art Museum in Worcester, Massachusetts; and the C. Thurston Chase Learning Center of the Eaglebrook School in Deerfield, Massachusetts.

She received many awards throughout her career, including the Boston Society of Architects Prize (1941), the American Association of School Administrators Award for her design of the Fox Middle School in Bedford, New York (1967), the American Institute of Architects Honor Award for her design of the Chase Learning Center of the Eaglebrook School (1967), the American School and University Louis I. Kahn Citation for her design of the Olin Arts Center at Bates College (1987), and the Boston Society of Architects 1991 Award of Honor. She was elected as a fellow of the American Institute of Architects in 1979 and served as President of the Boston Society of Architects, a chapter of the AIA, in 1985.

Her essay entitled "Collaboration" continues to inspire professionals today:

There are two ways to go—towards competition or towards collaboration. A contest can be stimulating, but as a way of life competition is wasteful. Time and energy are dissipated in overlapping efforts. The efficiency of collaboration lies in interaction directed towards the solution of a problem.

A world that believes only in survival through competition must always be at war. And if the winner is preoccupied with winning, he may find himself on a mountain he never would have chosen to climb. In architecture, rivalry may lead to irrational design; it may put aside a direct solution in favor of a more sensational one.

To fight for conviction is another matter, and this fits with collaboration. The essence of collaboration is the strength of the individual. When collaboration is operating as it should, a good idea will be carried by conviction, recognized by others without loss of their own prestige.

The spirit of exploration and invention, led by philosophy, can be present in an office. Ideas are welcomed from wherever they come. Architectural Music is orchestral rather than solo. Every member is involved.


Sources:
"A guide to the Sarah Pillsbury Harkness Architectural Collection, 1985-1997, 2013," Special Collections, Virginia Polytechnic Institute and State University.

"The Rise of the Radical Suburbs," Architect, April 9, 2019.

Six Moon Hill entry, SAH Archipedia. Accessed July 8, 2020. 

"Sarah Harkness, FAIA: Architectural Music is Orchestral," Boston Society of Architects. Accessed July 8, 2020.