Robert Traynham Coles
Architect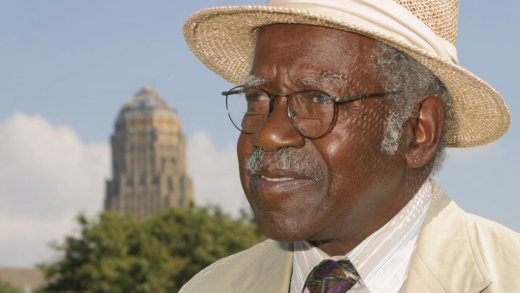 Nationality
African American
Dates
1930(Birth)
2020(Death)
Biography
Robert Coles (1930-2020) was a trailblazing Buffalo architect and the first African American chancellor of the AIA's College of Fellows. He battled racial discrimination throughout his career, leading him to commit to "an architecture of social conscience" and making his profession "look more like the society it has to serve." His continual goal was to create more humane, inspiring urban spaces. His buildings ranged from small, residential structures to major, public, developments.

Coles received his undergraduate architecture degree from the University of Minnesota before attending the Massachusetts of Technology, where he received his Master of Architecture degree in 1955. Following his graduation, Coles studied in Europe and apprenticed in Boston before returning to Buffalo in 1961 and opening his eponymous practice two years later. It is the oldest African American-own architectural firm in both New York and in the Northeast.

Coles designed a number of landmarks in the Buffalo area including the JFK Community Center, the Alumni Arena and Natatorium at the University at Buffalo, and the Frank E. Merriweather Jr. Library. His designs can also be found in New York City, Washington, D.C., Providence, Rhode Island and Rochester, New York. Coles's home and studio, a modernist hybrid prefab affair, located in Buffalo's Hamlin Park Historic District was added to the National Register of Historic Places in 1991.

Coles was the first AIA Vice-President for Minority Affairs, a founding member of the National Organization of Minority Architects (NOMA), and the first African American Chancellor of the AIA's College of Fellows. His efforts won Coles numerous awards, including the AIA's Whitney M. Young, Jr. Citation for service to the profession and the AIA 2019 Edward C. Kemper Award.

Edited and adapted from Coles' MIT Black History biography and the May 19, 2020 Architect's Newspaper obituary Robert Coles, trailblazing Buffalo architect, dies at 90.