Nathan Johnson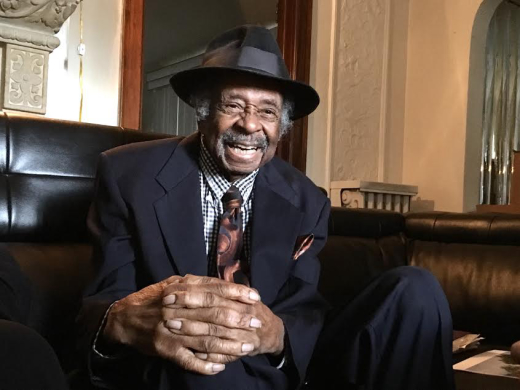 Dates
1926(Birth)
2021(Death)
Biography
Nathan Johnson was born in 1926 in Herington, Kansas. He came to Detroit to work as a draftsman for White and Griffin before forming his own firm in 1956. He pursued an adventurous modern style in church architecture with some of Detroit's most historic black faith communities. By 1963, an article in the Detroit Free Press reported that he "has built or is planning a dozen churches." Articulating the modernist underpinning of his work, Johnson says in the same article, "We try to be honest. If we want to decorate a church, we let the structure do it instead of applying ornaments."

Notable examples of his early work include the 1963 transformation of the run-down Oriole Theatre on Linwood Street into the new home of the New Bethel Baptist Church (now largely obscured by successive renovations), and the Brutalist 1968 addition to the Second Baptist Church in Greektown, which manages to be at once strikingly modern and well-integrated into that dense, historic urban neighborhood.

In the 1980s, Johnson was given the opportunity under Mayor Coleman Young to design all of downtown's People Mover stations, an opportunity that he shared by subcontracting several stations to African American peers Aubrey Agee, Roger Margerum, and Sims and Varner.

Excerpted and adapted from "Designing the future: The legacy of black architects in Detroit," written by Matthew Piper for curbed.com.