Judith Chafee, FAIA
Architect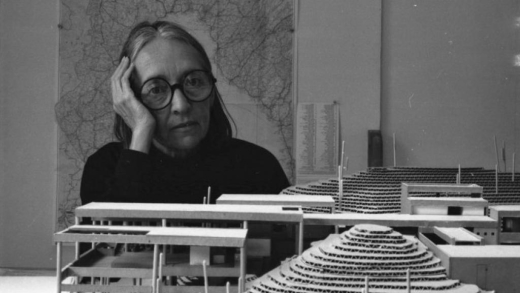 Dates
1932(Birth)
1998(Death)
Biography
Judith Chafee was born in Chicago in 1932 and was brought to Tucson by her family. Her mother oversaw the modern furnishings department of a prominent Chicago department store and her stepfather was an internal medicine and pathology specialist. 

Chafee attended Francis W. Parker School, before matriculating into Bennington College graduating with a major in visual arts. In 1956 she enrolled in Yale University's Graduate School of Arts and Architecture and was the only woman to graduate from her class. After graduating in 1960 with a Master's degree she worked for Paul Rudolph on the development of projects including the Yale University Art and Architecture Building and Married Student Housing and later job captain for residential projects in Baltimore. In 1962 she accepted a position with Walter Gropius' The Architects Collaborative (TAC) and worked on education projects for Brandeis and Radcliffe. After a year in Cambridge, she accepted a position with Eero Saarinen and Associates in Connecticut she worked on projects including Cummings Diesel in Darlington England and the international terminal for the TWA Flight Center at JFK. She then worked for five years at the Edward Larrabee Barnes Office in New Haven and ran a small private practice.  (Powerhouse: The Life and Work of Judith Chafee, p. 35-36) 

In 1969 Chafee returned to Tucson and opened an architectural practice. From her home and office in a Sonoran adobe row house in the El Presidio Neighborhood, she continued work on  the Merrill Residence and the Funking House (1972) in the Northeast. The awards and recognition for the Merrill project brought her noted recognition. Throughout this period she explored the southwest and northern Mexico. (Domin: 40-42) 

Viewpoint was Chafee's first stand alone residential commission after returning to Southern Arizona. Designed in 1969 for her mother, the project gave Chafee the freedom to explore her architectural language and theory. Although early in her private practice, the project presented fully developed and mature design concepts that were clearly executed. The design was the first of many projects in Southern Arizona that established Chafee as a significant American architect.  

Viewpoint was designed in response to the Sonoran desert setting and is a combination of modern artistry and architecture. Shortly after construction, the house received national critical acclaim.  On March 30, 1975 Viewpoint was featured on the cover of the Los Angeles Times Homes magazine. The piece examined the relationship of the house with the environment and presented an insightful contemporary first-hand account. Chafee in the interview was quoted, "The traditional houses in this area - the adobe pueblo-style homes - were pleasant, cool caves to enter, but once inside these dark spaces, the glare from the punched windows is so intense that one's eyes struggle in constant flux, adjusting to the interior and to the view outside.  Consequently, much of the interior is viewed in shadow or silhouette, and the outside is unpleasantly bright and the color of vegetation is bleached out."

Source: Tuscon Historic Preservation Foundation.