Gertrude Lempp Kerbis
Architect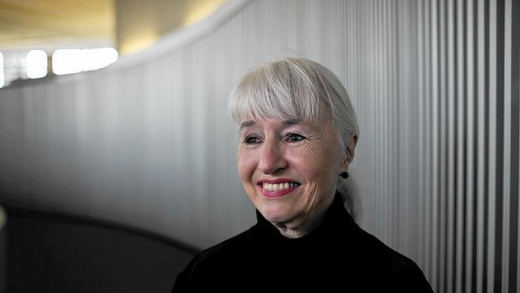 Dates
1926(Birth)
14 June 2016(Death)
Biography
Gertrude Lempp Kerbis was a Chicago-based architect who designed the Rotunda Building at Chicago O'Hare International Airport, Mitchell Hall at the US Air Force base in Colorado Springs, and the Skokie Public Library, among others. She worked for SOM from 1954-59 and and later started her own firm, Lempp Kerbis, in 1967, which was the first woman-owned and operated architecture firm in Chicago. When she couldn't find enough work, she became a developer as well, explaining that, "I'm a woman. People don't come to me. I want to be an architect, and if I can't get it one way, I'll do it another."

At different points throughout her studies and career she worked with some of the most significant architects of the mid-20th century such as Frank Lloyd Wright, Mies van der Rohe, Carl Koch, and Walter Gropius.

Other milestones include becoming the first female president of AIA Chicago, being a founding member of Chicago Women in Architecture, one of the earliest female members voted into The Cliff Dwellers Club, where she served as President, and in 2008 receiving the AIA Chicago Lifetime Achievement Award.

In 2009, AIA produced a short documentary on Kerbis' life and career.
Gertrude Lempp Kerbis: Modern Architect from Karen Carter on Vimeo.
Gertrude Lempp Kerbis's Sites