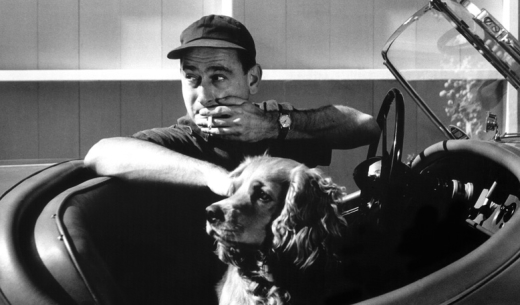 Dates
1908(Birth)
1986(Death)
Biography
As an architect, author, furniture designer, graphic designer, exhibition designer, teacher, amateur photographer, and general provocateur, George Nelson shaped the course of design in America for over four decades.
To many, George Nelson (1908–1986) is known as the designer of the Coconut Chair, Marshmallow Sofa, and Ball Clock, yet those iconic pieces represent only a small fraction of the prodigious output of someone who shaped the American design scene following World War II. Over the course of forty years, Nelson produced a body of work, both on his own and in collaboration with a talented team of associates, that includes hundreds of furniture, building, exhibition, and graphic designs, as well as nearly a dozen books and over 150 magazine articles.
Born in Hartford, Connecticut, Nelson studied architecture at Yale University, a choice he came to, by his own account, by pure chance; Seeking refuge in Yale's architecture school during a rainstorm, he quickly found himself entranced by the student work on display. Entering the profession in the depths of the Great Depression, Nelson competed for and was awarded a Rome Prize, which provided a two-year stipend to study at the American Academy in Rome, where he lived from 1932–34. During this time he conducted the interviews that would become a series of 12 portraits on significant architects of the day—from leading lights like Le Corbusier, Mies van der Rohe, Walter Gropius, and Gio Ponti, to lesser known figures such as Ivar Tengbom and Bent Helweg-Moeller. The articles, published in the magazine Pencil Points, established Nelson as a unique voice that is equal parts keen insight, wry humor, and provocative pronouncement. The articles also demonstrated his wide interests and innate suspicion of ideological boundaries, as the architects profiled hailed from seven countries and included avowed Modernists as well as more traditional practitioners.
More information about George Nelson