Dates
6 July 1893(Birth)
24 February 1976(Death)
Biography
Ethel Bailey Furman is considered the earliest known African-American female architect in Virginia. When Furman began her career as an architect, city administrators, and the architecture community, "refused to accept her as the architect of record" on any projects she designed. This discrimination forced Furman to ask male contractors to sign her proposed designs and submit them for approval. Although Furman designed over two hundred churches and residences in Virginia, the vast majority of her work has been demolished, and only a fraction survives, including two churches in the Republic of Liberia. Fortunately, her 1962 expansion of Richmond's Fourth Baptist Church remains extant and was added to the National Register of Historic Places as part of the Church Hill North Historic District extension in 2000.

Born in Richmond, Virginia, Furman obtained knowledge and an appreciation of architecture from her father, Madison J. Bailey. The second licensed black contractor in Richmond, Mr. Bailey built the family's Queen Anne-style residence, which also served as his business office. Ethel accompanied her father to construction sites where she studied the language, materials, and techniques used to construct buildings. Mr. Bailey continued to mentor his daughter by encouraging her to undertake some of the drafting work required by his construction business.

After Ethel graduated from high school, Mr. Bailey arranged for his daughter to receive private architectural training in New York City. In 1928, Ethel was the only woman that attended Hampton Institute's annual Negro Contractors' Conference. Between 1944 and 1946, Furman received formal architectural training at Chicago Technical College. Furman's earlier work included her father as the contractor. One of their first partnerships was the birthplace and childhood home of Lawrence Douglas Wilder, who would later become the first African American to serve as governor of a U.S. state since Reconstruction, and the first elected African American governor.

Furman married her first husband, William H. Carter, a barber, in New Jersey on October 12, 1912. The union produced two children. In 1918, Furman divorced Mr. Carter, then married Joseph D. Furman, a Pullman Porter for the New York Central Railroad. The couple had one son.

For her community work and achievements in the field of architecture, Furman received many awards and tributes. In 1959, she was named to the Richmond "Afro-American Community Honor Roll." Posthumously, the city of Richmond dedicated the Ethel Bailey Furman Memorial Park in 1985. Subsequently, in 2010, Furman was listed as one of the Library of Virginia's "Virginia Women in History" honorees.

When Richmond's Times-Dispatch printed an article, on November 19, 1945, entitled "Architectural Wonder or Monstrosity," it debated the demolition of the city's fifty-one-year-old city hall, calling it a "memorial to the worst taste of the nineteenth century." Bernard Asbell interviewed three architects: Robert J. Leary, the architect of Richmond, Louis W. Ballou, member of the Richmond Beautification Advisory committee, and Ethel B. Furman, an independent contractor.  Mr. Leary stated the building was "obsolete before it was built," and Ballou believed it was "a horrible example of architecture." Furman disagreed. She thought the building was "one of the prettiest structures in the city. It should never even be remodeled. In fact, I like its gray antique look." When the writer informed her that the "gray look" was mostly from fifty-one years of accumulated dust, "Mrs. Furman thought about it" and then replied, "If that's the case, it should not even be cleaned." Ethel Furman lived long enough to see Richmond's Old City Hall listed on the Virginia Landmarks Register, National Register of Historic Places and designated a National Historic Landmark.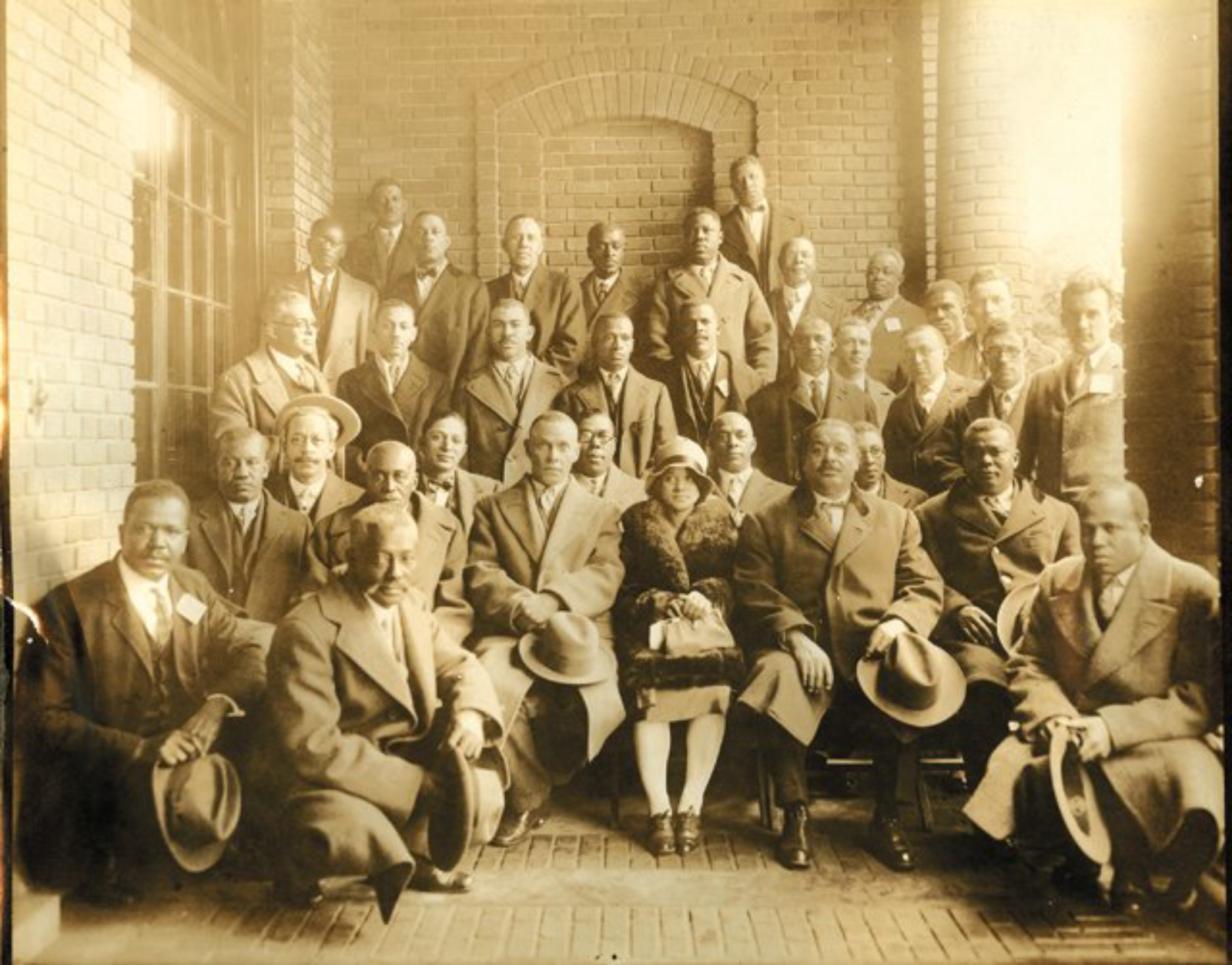 Ethel Furman, front row center, was the only woman at the 1928 Hampton Institute Negro Contractors' Conference. Credit: Ethel Bailey Furman, Papers and architectural drawings, 1928-2003, Accession 41145. Courtesy Personal Papers Collection, Library of Virginia, Richmond, Va.

Sources:
African American architects: a biographical dictionary, 1865-1945. New York: Routledge. pp. 162.
Allaback, Sarah (2008). The First American Women Architects. University of Illinois Press.
The Times-Dispatch (Richmond, Virginia) November 19, 1945, Mon, Page 8.